Bonus: August Calls Us To Action!
August Calls Us To Action!
Download the Little Feminist Reading Challenge bingo sheet to kick off your summer reading.

Need help finding books to meet the challenge? OH I GOT YOU, BUDDY.
---
Families: Notice a Neighbor
Via Revolutionary Humans, used with permission:
"Have you ever had one of those days where everything is overwhelming, the kids are too loud, the coffee got cold, your to-do list grew exponentially, and somehow time is moving both really slowly and way too fast for you to catch up?!
I have what I hope is an abnormal amount of days exactly like this and usually, aside from the sweet smiles of my loud, messy children, what helps me get through is being noticed. Sometimes it's by a neighbor who's (at a safe distance) reminding me to hang in there, sometimes it's a friendly text.
Try to notice someone who's maybe not a hero but still brave enough to get through each day and let them know they're doing okay. And, okay is enough!"
---
---
Co-creative art projects designed to inspire & spark hope in busy parents
Thought-provoking essays and journal prompts on parenting through multiple intersections of oppression
Receive monthly kindness actions to motivate little leaders
Live virtual events & book clubs
---
Grownups:  Support Reproductive Healthcare & Abortion Access for LGBTQiA2S+, BIPOC, poor & and targeted youth
Choose an action accessible to you:
Sign the petition calling on Congress to support Abortion Access Legislation via the Women's Health Protection Act*.
Text PMQRWU to 50409
Donate $5 now to Abortion Within Reach to support direct-care, crisis relief funds & advocacy protecting reproductive justice.
"We demand that young people have the explicit legal right to consent to  their own sexual and reproductive health care needs with full protection for their privacy and confidentiality and that young people have full  access to the reproductive health services they may need, including but  not limited to abortion, birth control, and comprehensive sex education  that is sex-positive and LGBTQIA+ affirming."
*I know the name of the legislation sucks, but we're in a crisis and picking our battles here. Demand Senators pass H.R. 3755 using any tool available including ending the filibuster.
To find more of our petitions, text GO LUMINARIES to 50409 or visit Raising Luminaries Resistbot Petitions
---
Curb the overdose crisis
Donate $5 to support life-saving harm reduction services
This photo was before the pipeline to incarcerate folks with mental health issues and substance use took four of our family members.
We lost my handsome, sweet, and whip-smart uncle last month. Since we're so close in age, he was an annoying pain in my ass and I miss him dearly.
His like was intensely difficult and painful – and much of it could have been avoided if we hadn't stigmatized and criminalized his attempts to access the only self-medication for trauma and mental health conditions he could find while being chewed up through the prison industrial complex for three decades.
Donate to the National Harm Reduction Coalition for National Overdose Awareness Day, 8/1
---
Bystander Intervention Training
Register for free virtual bystander intervention training with Right To Be
---
Join the Luminary Brain Trust
I learn so many things with this group, which in turn helps me teach my littles. It is so helpful to be reminded that we don't have to do all the things all the time, too.

I'm so glad I've found this amazing safe space to learn, read, try new things, and know that there are other amazing people like you who totally have my back and are rooting for me. THANK YOU!

Cassi M., LUMINARY BRAIN TRUST MEMBER
---
---
You are doing a good job!
We support those who support our community. I've reinvested 12% of our 2021 Patreon pledges to activists and organizations such as Abortion Within Reach.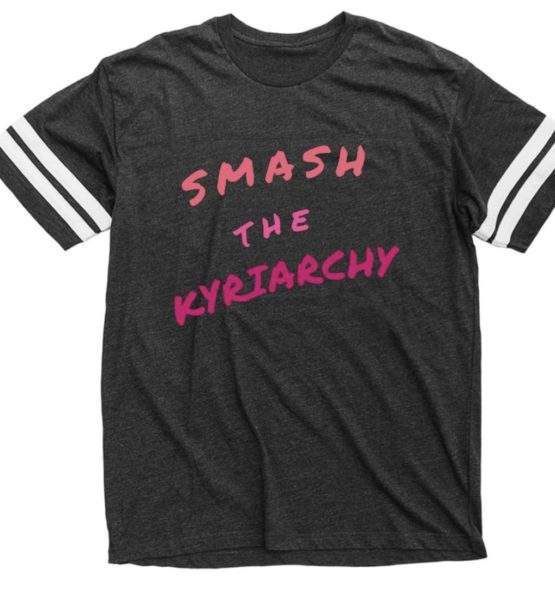 You give me hope.
Knowing we're in this together, each making tiny steps toward courageous, radical kindness – we're not alone!