November Resource Roundup
November Social Justice Reading, Discussion & Activities for Families
[Image: A bland banner that says "Raising Luminaries Resource Roundup November"]
---
This November we're helping kids acknowledge our responsibility to care for each other
As parents (or just regular humans), we're tight on time and resources. We have a responsibility to heal the world, but we can only do so much while juggling advocacy and dishes.
So until we crack the magic of feeling like we've done 'enough,' we can take solace in the ideas we explore and discussions with our kids to inspire a better way of being in the world.
We're modeling how to approach hard times with perspective, conflicts with compassion, and to choose courage, kindness, and growth even when we'd rather stay complacent and comfortable. Brushing our kids teeth, while sorting laundry, while orchestrating a Zoom workshop, while discussing anti-bias with kids – that is next-level action.
The obstacles we encounter in life – the exhaustion, the hardship, the tedious cleanup and aching muscles, that IS life. That's a gift we get to experience. No matter what happen, we will still be here, pushing for justice and showing up for each other.
There is still hope if we pull together.
—
*Update 10/25* Um also, speaking of…
My partner was suddenly laid off and we're in emergency starting NOW.
This was ABRUPT, and I can't support our family on my own. If you enjoy these resources and want to help while I have a small freak-out and scramble to go through two surgeries before I we lose our health insurance, find out how here.
---
---
You are doing a good job!
Raising Luminaries & Books for Littles are free and accessible for readers who can't afford a paywall. Posts may contain affiliate links, which allow me to earn a commission at no extra cost to you. Check out the full affiliate disclosure along with my statement of accountability.
Ways to reciprocate if you benefit from this work:
---
---
Parenting is Praxis: November Edition
These are resource roundups are getting long and unwieldy – but no worries, I have a plan to chunk these into bite-sized Family Action Toolkits in 2023. For now, however, bear with me as our November roundups balloon into a long obstacle course of resources to consume, reflect on, and transform into action.
Pick one topic, pick 'em all, it doesn't matter – we'll meet our kids where they're at and explore the topics they are interested. Sooner or later, you'll see an opportunity to introduce the topics below as they become relevant to your family's expanding interests.
As always, no one expects you to tackle everything below. Just keep it on your radar, and keep asking your kids, and yourself – what responsibility do we have to care for each other?
What connections do we share with people and cultures beyond our home community, and what responsibilities do we share in caring for each other?
Below, find reading guides, family conversation starters, and more support discussing:
Need help explaining big ideas? Check out our Luminary Wordbank, where we've got simple kid-friendly definitions for big concepts.
As always, I super-duper appreciate you, your tenacious curiosity, and your push for inclusion and justice <3
---
---
Significant Dates & Events in November
Let's learn about Día de los Muertos
Our family doesn't observe this holiday, but since non-Chicanx folks tend to conflate, confuse, and appropriate traditions without understanding the deeper meanings, let's learn more about it so we can stay in our lane.
Remember: appreciation, not appropriation! So for those of you who don't celebrate Día de los Muertos, here are some intro books on the practices of the day and origins behind calaveras, beyond just the problematic stuff you learned from watching The Crow as a tween.
What we can celebrate are the delightful similarities our kids will find as we learn how this holiday echoes our own traditions during Qingming, Samhain, Halloween, and the Hungry Ghost Festival. As we learn more about this holiday, and our own ancestral traditions, the Earthquakes feel more connected without the envy. Recognizing all people around the world honoring our ancestors are an 'us.'
When is it?
Starts midnight 11/1 and continues for through midnight on 11/2.
Read:
Watch
Coco. I haven't found a book that can hold a candle to this movie. SO good! ALL THE HAPPY UGLY CRYING.
Family discussion:

Why should we avoid conflating Día de los Muertos and Halloween?
What rituals do our family celebrate to venerate, honor, or acknowledge our ancestors and loved ones who have died?
What do Día de los Muertos and our own family practices have in common?
Reflections:
Last year we made small sugar skulls to honor the family we've lost over the last few years and connect the stories we've read with a tangible act of caring. The kids were excited about the sugar – but were pulled into this act of reflection, consideration, and loss.
I haven't found any great #OwnVoices guides on how to respectfully learn about and orchestrate this while supporting #OwnVoices businesses, but I'll update this if/when I do.
Additional resources to dig deeper:
---
Let's Learn About Election Day
Teaching kids not just about the power of our vote, but the ways voting rights have been (and continue to be) denied to targeted people, and the importance of voting in smaller, local elections.
When is it?
The first Tuesday following the first Monday of November
Read:
Discuss
Who in our community has the right to vote?
Who is blocked from voting? Who is blocking them? Why?
What are voting rights and who we believe should have access to them?
Why is voting in small, local elections just as important as big national elections?
Take Action:
US Voters: Sign up for election reminders
Practice election: Are there any rules, decisions, or family events we could hold up for a vote?
How can we influence local elections, even if we don't have voting rights?
Additional resources to dig deeper:
---
Let's Learn About Danny DeVito Day
As we discussed last month, if you're looking for a heroic Italian American antidote to Columbus-esque fascism, with an example of healthy, kind masculinity in a tenacious, generous, and funny role model with a disability, I vote we elevate Danny DeVito Day to an unofficial national holiday.
There are no Danny DeVito books that are appropriate for young readers. There are, however, a ridiculous amount of coloring books, cardboard cutouts, cheery rainbow tapestries, sequin pillows, and even a fanny pack and slippers ensemble.
With the right decor, the holiday just makes itself.
When is it?
17th of each November (his birthday)
Additional resources to dig deeper into this topic:
---
Let's Learn About Trans Day of Resilience
The Earthquakes casually experiment with gender and sexuality without hesitation or fear. Which is great, but not all kids are so lucky. For kids who do struggle with internalized transmisia or transphobia, 47,000 Beads validates kids who are confused or anxious about their gender identity, with reassurance that there are adults out there who can support them as mentors and accomplices.
As more anti-trans legislation is passed throughout the US to ban children from accessing gender-affirming care and education, it's unfortunately going to be up to us as individuals to close the ignorance gap until we can strike down the bigoted laws and school policies.
When is it?
Read:
When Aidan Became a Brother (ages 4-7)
Ho'onani Hula Warrior (ages 4-8)
47,000 Beads (ages 5+)
Wait to read 47,000 Beads until kids the ability to understand why Peyton looks like she's suffering in quiet agony. It's not BEING different that she finds painful – but being different in a world that expects binaries.
Please pay attention to the end notes in this book – which point out why, even if you're trans/nonbinary/gender-fluid, non-Indigenous folks should not appropriate the Two Spirit identity, which is an identity sacred to cultures Indigenous to Turtle Island.
Watch: The Healing Stones of Kapaemahu (ages 6+)
Discuss:
In most of the books and movies we see – how do the writers of these stories understand gender? Is this the only way to understand it?
Who benefits when we pretend there are only two distinct genders and they are determined by our genitals?
Who is expected to hide, lie about who they are, and see themselves as less important when we pretend there are only two genders determined by our physical body only?
Talk with your kids about the difference between assigned sex and gender identity.
Reaffirm that trans women are women, and trans men are men, and gender is not limited to just two options.

Discuss the emotional labor and discrimination trans kids face in everyday life – including at school and when trying to use a public restroom.
Take Action:
Read Jacob's Room to Choose and create an inclusive poster for your community.
Request that your teacher, principal, or other community leader display your poster.
Discuss the response you got from your community leaders, whether it was positive, negative, ambiguously dismissive.
Register for Gender Wheel Training via Maya of Reflection Press for parents, educators, clinicians and social workers.
Additional resources to dig deeper into this topic:
---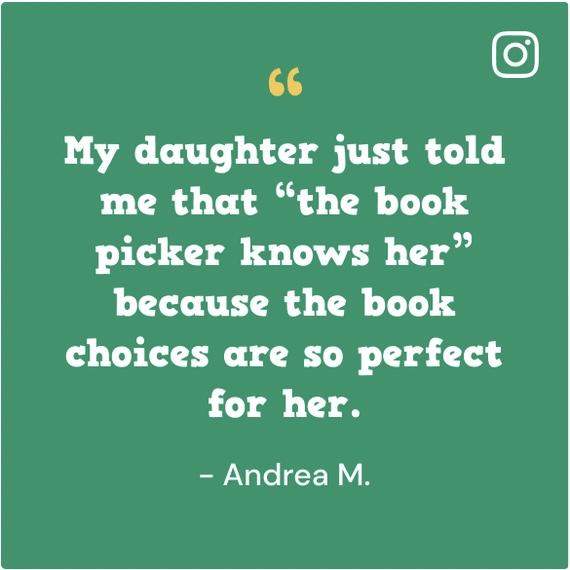 Over the years, we've filled neighborhoods with books like Ho'onani Hula Warrior and When Aidan Became a Brother.
Use the code FAMILY4EVA at checkout for 15% off through December 2022.

This code is good for new and old customers alike, it just can't be used for subscription renewals.
---
Let's Learn About National Adoption Day
While this is a significant day for adoptive families (my own little brothers were officially adopted on this day), it's not really a *celebratory* day.
'Cause human beings are not cute puppies, and the whole gotcha-culture centers adoptive parents and ignores the loss and space for complicated or negative feelings on the part of the adopted person.
"Growing up, I was told that other adopted kids didn't feel the way I did – sad, angry, depressed, anxious, disconnected, grieving, alone – and it turns out that was a lie. A lie told to me by people who needed it to be true – parents, teachers, doctors, neighbors, and the media. Adoptees are socialized to be grateful and swallow their pain.
We can all work to counter that trauma by believing adoptees and centering their voices in conversations about adoption."
– Liz Latty, The Reality of Being Adopted
When is it?
Read:
Family Discussion:

What was the baby scoop era? What is forced adoption? Are these practices still in place?
How has the opioid epidemic impacted the rights and agency of first parents and adopted children?
How has bias against, and lack of support for, children with disabilities impact a child's likelihood of being placed for adoption? How does this affect their likelihood of being placed in a permanent home?
What is the adoption industry? Who benefits and profits from private adoption? Who is most harmed?
What is the adoptee rights movement?
Why is forced adoption separating Indigenous families a form of genocide?
What is emotional labor? What are some ways parents expect adopted children to perform emotional labor?
How is this emotional labor exacerbated when parents from a dominant group (ex: white, nondisabled) adopt children from a targeted group (ex: BIPOC, disabled).
What can white parents do to support their transnationally and transracially adopted children in connecting with their ethnic and cultural identities?
What support systems do young, single, unhoused, ill, and/or disabled pregnant people face in choosing whether to raise their children or relinquish their children for adoption?
How have abortion bans impacted the rights and bodily agency of pregnant people? Of available adoptive families?
What is one way we can support people in adoption so adopted children can stay connected to their first families and cultural identities?

Adopted people
First parents
Kinship & resource foster families
Adoptive parents
Take Action:
Additional resources to dig deeper into this topic:
---
Let's Learn About Indigenous Day of Mourning
I live on unceded, stolen land – taken by force and coercion from the first people, the Wampanoag and Massachusett. As settlers who benefit from this violence, we have a responsibility to acknowledge the history of how we came to call this place home – the theft and genocide, as well as the current harm we're still doing by choosing to stay.
We have no right to stay on this land without taking responsibility for what we've broken, and taking action to repair it. This includes listening to Indigenous people, supporting their initiatives, and working the practices of decolonization into our everyday life.
For those of us who were lied to about colonization as kids – told that this genocide and transition of power was kind, merciful, or natural, transforming this day from celebration to mourning will be difficult. Do it anyway.
If, like me, you grew up looking forward to this day as as a time of family connection and gratitude – you don't have to give up your family, nor your gratitude practice. In fact – to decolonize, we must deepen these practices.
Consider shifting your big family gathering to another day with actual meaning in your culture. Almost every culture has a harvest festival – as an Irish/Chinese family we pour our connection, joy, and all the grunt-work of preparing for a big family holiday in autumn into the  Mid-Autumn Moon Festival.
All of the connection, family, calories, and joy – without celebrating the one of the many massacres The 'First' (colonist) Thanksgiving celebrates – such as that time Puritans trapped Pequot children in a building and burned them alive.
You are creative and smart. You and your kids have a right to celebrate gratitude, generosity, and family resilience. But 1621 was not the first time your ancestors gave thanks, this nobody's First Thanksgiving. Every culture has a tradition marking the transition from autumn to winter, to show appreciation for family, community, resources, and sustainability.
Dig into your roots, to the places where you are both indigenous to, and to the practices local to you now. Start small this year, and build up new (or very old) traditions as your family grows. Find rituals that actually mean something to your family, beyond this annual celebration of cruelty and genocide.
When is it?
The fourth Thursday of November, the same day US colonizers & settlers celebrate a 'First Thanksgiving'
Read:
Watch:
Discuss
For older kids (7+) read the 1970 suppressed speech of Wamsutta / Frank James
What does it mean to suppress speech?
Why the planners of 150 year anniversary event silence Wamsutta?
Have you ever been told not to speak the truth? What reasons did others use to keep you quiet?
Have you ever told someone to avoid the truth, to delay, or to wait for a 'better time or place' to discuss it? What reasons did you give?
How are practices of telling the truth, mourning, and grieving a part of healing so we can move forward?
Take Action:
5-Second Petition: Protect the Indian Child Welfare Act
Find out Whose Land /Native Land you're on, then look for ways to support your local Indigenous tribes and nations. Follow their lead!
Choose a Kid-Friendly Action Bingo from one of the tool kits below to engage your classroom or family
Additional resources to dig deeper into this topic:
---
Let's Learn About Giving Tuesday
This one is pretty straightforward – what does it mean to care for each other when some of us have plenty, and others have less?
When is it?
The first Tuesday following Indigenous Day of Mourning.
Read:
The Earthquakes get more excited about donating after reading these books than they do about buying toys or candy for themselves. They are effective. These were the four books that got the Earthquakes most enthusiastic about donating, without any prompting from me:
Discuss:
What is the power dynamic between our family and the ones in these stories? Who holds the power to change things?
Take Action:
Join Giving What Is Needed (Most) workshop on 11/18/22 at 1-1:50p EST for When We Gather members (click here to join).
What local action (including donating online) can we take to help the families in these stories?
What guidelines and circumstances does our family use to tell when we have enough to donate? When do we know it's time to ask for help?
How can we maximize our impact by giving monthly, sharing these ideas with our friends, or building contributions into the way we earn money and receive gifts?
Identify your donation budget, and have a discussion with the kiddos on how they would like to distribute it.
Additional resources to dig deeper into this topic:
---
Let's Learn About Indigenous Women's Equal Pay Day
An Indigenous woman must work an extra eleven months and thirty days each year to get paid the compensation of a white dude.
We'll talk more about some of the generational trauma that holds Indigenous women back for #OrangeShirtDay, and we have resources to end Missing & Murdered Indigenous Women & Girls. But for now, we'll focus on how we weaponize displacement and uncertainty to prevent Indigenous women from tapping into generational resources and wealth.
The methods colonizers and settlers have used to disempower Indigenous women has taken many forms over the years, including introducing decimating viruses, violent displacement, cultural genocide, and laws and policies that encouraged mercenaries to kill and drive out Indigenous people. Pair that with broken treaties, separating families, and modern laws that give colonizers immunity when committing violence against Indigenous people, we begin to understand that all displacement – both active and as a consequence of our negligence and greed – have generational impacts on vulnerable people, particularly women and femmes.
These days, the most socially 'acceptable' way we displace and target Indigenous people is to steal land for the purpose of developing highways, buildings, and oil pipelines.
When is it?
2021: September 8
2022: November 30: In a year, we've expanded the equity gap by an additional 83 days – almost three full months of work
Read:
Discuss:
Settlers, remember this is not an exercise in shame, but to acknowledge the invisible opportunities and advantages we've gained at the expense of Indigenous women & girls. So we can stop doing harm and create more opportunities for all.

Why do you think so few books are written by and about Indigenous women? Why are there so few about Indigenous women in STEAM and other highly-paid industries?
What is displacement?

People are not displaced without a cause. What is displacing them? Who is using their power to displace them?
Talk about how your family gained wealth and opportunities for employment, and how these opportunities would have been different if you had to work not just on that but also trauma from people ejecting you from home, you had been ripped away from your family, or if you were currently in fear of being hunted down and killed.
When have your ancestors taken advantage of social connections and mastery of common cultural language to find a job or get hired?
How have your ancestors relied on solid roots – steady access to education, childcare, healthcare, transportation, and housing to successfully find a job, work towards a pay raise, or start and grow a business?
Imagine your home and community is to be destroyed by a natural disaster within the next year. How will that interrupt your family's ability to pay the bills? What parts of your life would you have to start from scratch?
Take Action:
Parents & Educators: download the Nonviolence Equality Wheel from the National Indigenous Women's Resource Center. Discuss the principles on the wheel. Help kids create their own nonviolence wheel on principles they can commit to as they form relationships in friendship, school projects, and paid work.
Educators: Check out the resources & presentation recordings from the Indigenous Peoples' Day Teach-In Workshops via Teaching for Change.
Additional resources to dig deeper into this topic:
---
Let's support each other!
I'm raising three biracial boys, I'm white and their Dad is from Ghana so we have a lot of family in poverty and also a lot racial identity conversations to be had. My oldest is 5 so any guidance I can get to start these conversations I am taking.

Thank you for all you do. You're genuinely a light for those of us stumbling down this path with barely a flickering flashlight!

Anna A., Community Member
---
---
Monthly Explorations for November
---
Let's Explore Indigenous Heritage & Culture Across Turtle Island
How can we, as settlers, be in community with Indigenous people, and care for each other? How can we dismantle the colonist idea of 'care' (saviorism, heroics, keeping the spotlight on one person with mighty boostraps) and decolonize our habits on care practices?
If you're new to learning about Indigenous rights and concepts, this might feel redundant, so quickly to sort things out:
In October we highlight Indigenous people for Indigenous People's Day, while dismantling the celebration of Columbus.
For Indigenous Day of Mourning (November) we discuss colonist propaganda and mourn together the impact and generational trauma of genocide.
Discussing a targeted group primarily through the lens of perpetual victimhood and survial is problematic (it's also a drag.) So throughout November we turn inward and connect the Earthquakes with their Indigenous heritage. We focus the rest of the year on learning about the traditional people of the land we call home (that would be the Wampanoag and Massachusett people for us). While we don't gloss over or hide the genocide and traumatic bits, we take this opportunity to spend most of our learning on culture, modernity, connection with Indigenous community, how to be accomplices in advocacy, and Indigenous futures.
So this is the month (aside from Indigenous day of Mourning) to focus on Indigenous agency: pride, joy, accomplishment, and futures.
While we learn about their ancestors and cousins' culture, we also discuss why inheriting Anishinaabe blood or reserved land in Minnesota they've never seen is not the same as holding a cultural or political Anishinaabe nationality or identity. We also discuss how US policies, by design, cut them off from their ancestral cultures, and how to use our settler privilege to support Anishinaabe relations fighting for truth and reconciliation today. I'm gonna ask you to join me on that below.
For families without Indigenous heritage to explore, find out Whose Land / Native Land you're on, and learn how you can support Indigenous people local to you in reclaiming their culture, protecting their connection to the land and water, and protecting Indigenous sovereignty.
Read:
Watch
Discuss:
Do we know why our ancestors family indigenous to? If not – why?
Grownups: Read Dear Qallunaat & 100 Ways to Support (Not Appropriate From) Native People. Pick some takeaways can you discuss with your kids.
Visit and explore the interactive Line 3 maps with your kids.
Ask: Why is land taken without consent for oil pipelines and highways often (always?) directed through land stewarded by Indigenous, immigrant, and Black and brown communities?
Discuss the impact a pipeline leak would have near your home, upriver of your water sources, or in parts of the country and ocean where the ingredients for your dinners are harvested.
Take Action:
Additional resources to dig deeper:
---
Let's Explore Why Wait For First Snowfall to Share Indigenous Trickster & Animal Stories
How do we show care in the way we experience each other's stories? How do we show respect to the people whose stories we keep? To the stories themselves?
Why we wait for snowfall to read trickster & animal stories
The foreword in Beaver Steals Fire was my first introduction to the practice of reserving these stories for the snow season. This is an issue respect, non-violation and consent when we're reading the stories of people who acknowledge stories as living beings.
I was resistant to this practice at first – it's my literal job to read lots of stories all year. But observing this practice for the last few years has left me less stressed and out-of-sync with the world. Reserving these stories for winter also gets my kids super ramped up for the gray, miserable, and bitter Boston winter. These stories sustain us when we are totally done with winter, but we still have months to go.
Don't kids really need human protagonists to internalize moral lessons?
Dude. OF COURSE NOT.
Human-protagonist stories are disproportionately more likely to be of European/colonist origin (think Grimm's Fairy tales), whereas animal stories have been used with sticking power & great success throughout Africa, Asia, and Turtle Island for several thousands of years.
Which (human vs. animal) stories stick with kids the longest? Months later? Decades?
Outside a clinical study where adult interaction and story discussion would have been strictly controlled: Which generate the most self-reflection and family discussions?
Which stories do kids ask to read again?
Which stories do kids reflect on, bring up, and talk about years later?
Are we really comfortable with prioritizing a select few academic studies over the traditional Indigenous storytelling traditions of families all over the world who have successfully used animal stories to connect the youngest generations with cultural values?
JUST SAYING.
These animal stories are counter to the modern colonist push for human protagonists. In 2017 the internet was abuzz about 'scientific research' about kids absorbing social messages only when stories feature human characters. I've heard so many white parents and educators talk about this as if this was a proven fact. It sounded suspect, so I dug into it a bit. So far as I can tell, this is typical internet regurgitation. They're all talking about was one study from the University of Toronto: 2017, Nicole E. Larsen, Kang Lee, Patricia A. Ganea.
But it sounds like science! Swapping out our kids' favorite animal stories for boring human characters is so easy to implement! Reading the original research study is hard (and expensive!) Science is real so we have to trust it! NO. Dammit, this is not how science works!
So the early childhood internet took off with it, and you can find 33 million results on google about 'children's books having a greater moral impact with human protagonists' or some over-simplified clickbait pop-psychology like that.
Given the first few pages of google (I don't have time to vet THIRTY-THREE MILLION RESULTS): All these articles cite JUST THE ONE North American study, using western colonist-settler storytelling practices. Using ONE group of a hundred 4 to 6-year-olds, three books. These three books were: a bland book with raccoons written by a white woman, the same book with human protagonists, and a book about seeds. I can't find any evidence that this study has been replicated or tested using non-white storytelling methods, traditional oral methods, or any books my kids wouldn't immediately toss in the trash.
I think you can see where I'm going with this. This study was so shallow, presumptive of passive white storytelling as the default, and not the kind of theory adults should push an entire publishing industry based on.
This is how the internet works. Bloggers need content so they can get clicks, so they can get paid. So they don't read the study, they just regurgitate what the other bloggers are talking about. Other bloggers see how this is trending, and re-publish it as fact. More 'reputable' sites see that there are THIRTY-THREE MILLION PEOPLE/AI BLOGBOTS spouting this shit and they want to seem on-trend, so they publish an article on it, which makes this concept seem even more valid.
An average parent or teacher seems everyone talking about it as common knowledge, so they stop buying books with animals and start asking authors to write more books featuring boring humans with irrelevant opposable thumbs. By spouting off this nonsense without thinking critically about the source, this is how we mislead each other, over simplify, and perpetuate incomplete, shallow, or even just bad science. The internet is a dumpster, and we are the pizza crust rats spreading plague fleas and misinformation.
How to get kids to absorb a moral lesson from the story
We're not talking about responsible representation for under-represented kids from targeted groups, or actual biographies and history. We're focusing on internalizing a moral value. So for these purposes, the actual story you pick, what the characters look like – that's irrelevant. Pick a problematic book from your local library dumpster, it does not matter. What matters is how you discuss the story afterward, and whether you take the time to connect the emotions we feel reading these stories with the experience of people we care about in everyday human conflict. When you pick up a book – what matters is that you're reading critically and watching out for plague fleas. (Example metaphorical plague flea: 'She's not like the other girls, she's cool!' (what, because all other girls are trash?))
We've unpacked undiagnosed disability and reconciling non-confirming gender identity with basic books featuring anthropomorphized crayons and puzzle pieces. We've discussed the ableism and the social model of disability using a goofy book about dancing dinosaurs and mutant lemons. I'd argue these concepts would be harder to internalize if the authors of these books were too hung up on making any one character look too much like the reader, or a token representation of a Black girl with afro puffs (tokenism du jour: white authors are all about non-threatening Black protagonists with cute hair.)
And while my kids can be kind of shitty sometimes, not to mention developmentally behind at basics like washing dishes or changing their socks without screaming, the few things my kids have a firm grasp on are the morals of anti-supremacy, inclusion, and transformative justice. And they didn't internalize these values by confirming the protagonist in a story matches their human bone structure. They initiated the best discussions after reading about anthropomorphic bears and office supplies.
Read:
Beaver Steals Fire (ages 4-7)
(Confederated Salish and Kootenai Tribes) On the importance of controlled burns to prevent wildfires and accepting Indigenous wisdom on respecting seasonality even if you're a naive settler, because they have centuries of scientific knowledge that we just lack.
Rainbow Crow (ages 3-10), followed with Beautiful Blackbird (ages 4+). Van Laan is not Indigenous, and obtained permission from an authorized storyteller to retell this Lenni Lenape story in print form. Indigenous criticism has pointed out that the story has been over-simplified and lacks nuance – but for now, it's still best book we could find to engage the Earthquakes when we spent a week visiting the territory of the Lenni Lenape people.
Not having access to the original spoken experience, I have nothing to compare it to. But reading this book together with a set of 7-to-10 year olds felt peaceful, transformative, and the song and message in it pulled us all together.
Another caveat we have – the white author's language around Crow's black feathers as 'ugly' or unwanted for regalia is highly problematic, and I find it hard to believe that the original story would have used such derogatory phrasing if it was written by a non-white author.
We took time to unpack who was reading this story, what assumptions they were raised with to equate blackness as 'ugly' – and how Rainbow Crow's transformation (like all transitions) come with pain in the change of identity. But that the author's manufactured anti-blackness is not baggage that we need to keep or carry.
The ending of Rainbow Crow affirms Crow's beauty, but doesn't go into the depth I want to unpack this. I highly recommend following up this book with Ashley Bryan's Beautiful Blackbird – an affirmation of Black joy and beauty.
Coyote Tales (ages 6.5+) There's not much to look forward to in winter, so let the chaos, charm, and terrible example of Coyote warm the cynical, humorless cockles of your heart. Around age 7, many kids start to develop the cognitive ability for reason that makes this type of witty humor HILARIOUS. These kinds of selfish trickster foibles help kids feel smart and project themselves just enough into a mischievous situation that they learn what not to do.
Discuss (best practices for story time, no characters with opposable thumbs needed)
Take it from a human who didn't see someone who looked like me in a book until my 30's. If you read the story as an experience and the launchpad for a conversation, it doesn't matter whether characters in our stories have articulating knuckles or share our hair texture. If anything, we should be expanding who we see as 'like us,' respecting the personhood of animals, water, and life, rather than narrowing our exposure to stories where everyone looks exactly like us. Welcome to anti-speciesism!
Use declarative language:
Helpful to avoid putting kids with communication disabilities & emerging speakers on the spot, this sparks internal consideration but doesn't treat story time like a pop-quiz."Rainbow Crow kept flying at great risk to himself, because he knew everyone else would die if he gave up. To me this feels courageous. I wonder how you feel about Rainbow Crow."
Ask open-ended questions:
"I see do you think Raven pitted everyone else against each other? I wonder, why did he choose to do that instead of help everyone understand each other?""I wonder if Raven will continue to get away with it? What we think will happen to him when everyone realizes what he's done?"
Draw connections:
Connect the conflicts, mistakes, and behavior in these stories to recent or upcoming events in our kids' lives, or even to our own family of how we got to where we are now."Rainbow Crow sacrificed the things he was most proud of to help his community. Did I ever tell you the story of the Japanese occupation and famine, when your great-great grandmother sacrificed her life so our grandparents could survive and raise us?"
Make storytelling interactive
If the story you're reading is bland or dry, engage kids with call-and-response, choose stories with repetition and anticipation, move back and forth through the story.Avoid the robotic plug & play read aloud, where you tell kids to sit and listen silently, glassy-eyed, as you read a story to them from beginning cover to end cover. No!Reading together should be an act of participation, exploration, even rebellion.
Repeat favorite stories
Choose stories based on how engaging they are to kids, not how cool they look on your bookshelf. If you're buying a kid's book to show off how anti-racist you are, you're missing the whole point of anti-racism work.Read stories together with the kids until they are done with them, not when you're bored of reading it. Push through and read Goodnight Moon with increasing gusto in inverse correlation with how sick of it you are.Mark a date on your calendar to revisit the story a year, two years from now, at a season or milestone when you feel kids will be able to unpack a deeper layer.
It's okay to put the book down, but not the conversation. If kiddos aren't feeling the book you've chosen, work harder to find another book on the topic, a youtube video, or just be brave and admit you don't know how to start talking about this subject, and would like your kid's advice on how to start.
Additional resources to dig deeper:
---
Good Finds for November
Our Good Finds collections are now sorted by reader age!
You can keep track of great new finds as we add them to the in-progress best books of  2022, as well as books that made us laugh and our Autumn Favorites.
---
---
November Actions:
On November 9th, the US Supreme court will hear a challenge against the Indian Child Welfare Act 
(enacted in 1978 to reduce the kidnapping of Indigenous children from their families and culture from acts of family separation & forced adoption and cultural genocide via residential schools!)
>> Sign this petition << to demand Biden take immediate action – up to and including an executive order to protect the sovereignty of Indigenous families and help Indigenous kids stay with their families and communities.

"The current High Court has shown it will stop at nothing to destroy decades of civil rights advances. From women's rights to Native sovereignty, it is dismantling much that progressives have fought long for and care most about. It's clear we can no longer rely upon the Court to protect the liberty of the American people, much less uphold justice for tribal citizens. And until we can rely on Congress, our best remedy is the executive branch. Please send your email to President Biden today. Wopila!"
via Lakota People's Law Project
---
Help Iranians in Iran
The Iranian government is killing the Iranian people – targeting women and children, specifically.
What Iranians are asking for the most is help spreading awareness on social media and pressuring major news outlets to cover the atrocities.
Learn more about how to signal-boost the women- & youth-led Iranian resistance against the police state killing children and murdering political prisoners.
Have 15 seconds?
Text SIGN PZLFVW to 50409 or share this quick petition & script for calling Congress on Resistbot
Have 3 minutes?
Learn How To Be Their Voice
Have 5 minutes?
Share a public post on social media signal boosting an Iranian creator speaking out, using the hashtags #MahsaAmini | – #JinaAmini | #ZhinaAmini | #IranProtests |#Iran
---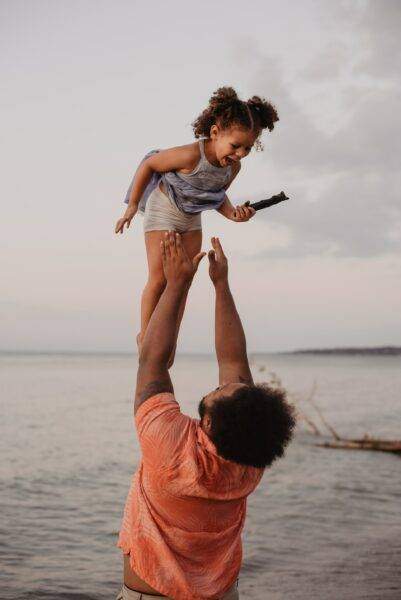 "I don't have time to respond to every call to action – but that doesn't mean I'm not engaged – I'm just busy – my youngest is screaming and someone just shit themselves."
"As an education consultant and a home-schooling parent, I can tap into the collective wisdom of the Luminary Brain Trust for an inclusive, neurodiversity-accessible library of resources so I don't have to waste time on Google."
April B., Member since 2018
This November, we explore how to release draining friendships that leave us too exhausted to show up for our families and activism.
Learn more and find out what's new in the LBT this month.
---
Kids: Learn the second 'D' of Bystander Intervention – DISTRACT
Follow this series of videos for kids ages 3-10 about allyship and bystander intervention during bullying or racist aggression via Right To BE, the AAJC & Woori Show. Click here for the full series.
Grownups: Free Bystander Intervention Training

---
Be kind to yourself!
Sometimes self-care suggestions read like to-do lists and we don't need any more of those. Today, be kind to yourself by taking something off of your overflowing plate. Maybe a few emails you can push off until next week or give yourself permission not to make dinner.

Let something go – if only for a day. For kids, ask them what ONE thing they'd like to not do today, and if it's reasonable enough let it (not) happen!

Model being kind to yourself and talk about how that allows you space to be kinder to others.
Shared with permission in cahoots with Revolutionary Humans!
November 18, 2022, 1-1:50pm EST
Open to all members of When We Gather.
Members get access to:
Connect with other rad folks in posts and prompts
Live virtual gatherings
Paced for busy people Book Club
Independent journal prompts and self-exploration exercises
A crowd-sourced resource guide with calls-to-action
Family-friendly discussion cards and creative activity ideas
Full Revolutionary Humans/HTL Magazine archive
Access to a virtual retreat annually
Discounted tickets to January & February's Stories That Save Us,

a virtual event embracing the power of storytelling.
---
---
One more good thing…
Last year (LAST YEAR, 2021 BUSY) I took some good advice and did nothing important for a solid 10 minutes – sat my ass down and petted some bumblebees!
But the bumblebees were like 'Ugh, dude, buzz off!'
---
Stay Curious, Stand Brave & Smash the Kyriarchy
Late autumn is a good time to let things die – so we can focus our energies on a key initiative that make a a deep impact.
As we approach winter, I'm asking you to take a few minutes to think about everything you've felt obligated to take on this year – and identify a few tasks that are safe to put down.
You know that meme? About picking too many battles, but no – that's too many battles! And needing to put some back? As caregivers, we've reached a point of mass delusion about how we should be living. Because it looks like so many people who were carrying an unsustainable workload before the pandemic are still managing the same output, in addition to navigating all this chaos. That's nonsense, and we need to stop lying about it.
We are, collectively, doing way, way, way too much, and we're getting sloppy and burning out.
Everything here – I made this for you. Cause you are important and you deserve safety, health, and support in the work you do. So take a few minutes and identify a thing or two that you can stop doing for a season. Less obligations about what you must do for others, just accept that you also are an important person we need in the world.
I like you and want you to be okay.
With you,
Ashia R.
---
Before you go, let's understand the power of appreciation as care
The Wôpanâak Language Reclamation Project (WLRP), led by Jessie Little Doe Baird, supports Wampanoag children and families in reviving and reclaiming their language and traditions.
In the 400 years after the first encounter with separatists from the Mayflower, colonists have stolen from, targeted, and murdered Wampanoag families. Colonists have forcefully assimilated Wampanoag children into English American culture, until their language was almost extinct. Thanks to Baird's revival of the language, WLRP's Weetumuw school now educates children fluent in their ancestral language
Whether in reparations, shared hope, or both – as we acknowledge Indigenous Day of Mourning.
---
You give me hope.
Knowing we're in this together, each making tiny steps toward courageous, radical kindness – we're not alone!